FINE ART PRINTS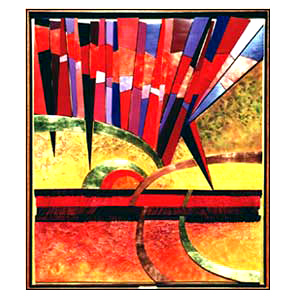 If you are an admirer of art who wants to preserve artwork and masterpieces of world famous artists as decorative pieces or for the enjoyment of generations to come, then transform them into fine art prints. Fine art print reproduction is the one of the easiest and cheapest ways to preserve your original artwork as long as possible. Superchrome, a premier large format digital printing company, can help you with the reproduction of fine art prints. Based in UK, we are a leading manufacturer and supplier of banners, posters, photo prints and fine art prints.
Superchrome has several years of experience in the fine art print reproduction. Utilizing the latest fine art printing system, we reproduce fine art prints on either light canvas or heavy canvas. For enhanced appearance and prolonged life, all the fine art prints made here are with archival quality, pigmented inks and are matted with coatings.
For your fine art prints requirement, please send the image you wish to reproduce. We can meticulously reproduce your original painting or image without any contortion and as per your specifications. Superchrome has talented and experienced artists and graphic designers, who with their discerning eyes, accurately reproduce original artworks. If you do not have an artwork, you can visit our online gallery showcasing fine art prints of all themes by artists of all times.
Moreover, we also offer reproduction of your favorite snaps into fine art prints in order to a give them a look of original painting. We follow giclee printing techniques to reproduce your personal photographs. You can send your photos in any format. We can take the output on a museum grade canvas. We also provide framing, mounting and stretching services for all fine art prints on request.
To know more about our printing services and fine art prints available on our online gallery, please log on to our website, www.superchrome.co.uk, or contact us at 020 7237 9333 or at sales@superchrome.co.uk
CONTACT SUPPORT
Every file that you upload will be managed by an account representative to ensure that your
order receives the attention it needs.