fine art print uk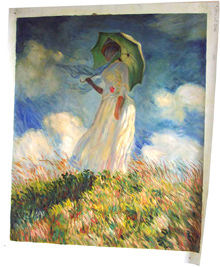 Searching for top quality fine art print in the UK? Then have a look at www.superchrome.co.uk – the website of a leading UK based digital printing company. Over the years, we have built up an enviable reputation in the field of fine art prints to a large cross section of clients.
Here at Superchrome, we have got a great collection of fine art print on various subject matters and sizes. Our fine art print UK is not only great for display in homes, offices or reception areas but also perfect to be given as gifts to your beloved ones.
With the use of high quality materials and sophisticated technology, Superchrome produces any image into striking pieces of fine art. We offer fine art print UK on a variety of print media. The materials utilized to print your art work or paintings include canvas, watercolor, satin paper or glossy paper.
We welcome you to visit our online gallery showcasing a varied selection of fine art print UK featuring images of landscapes, fantasy, religion, floral art, figures, pop art, seascapes, animals, abstract, scenery, still life, and so on. If you wish to have your fine art print framed, we can do it for you. The choice of frames is yours.
Get help today for fulfilling all your fine art printing needs. If you are interested to know more details about fine art print UK, log on to our website. Do you have any queries to ask us? Let us know! We are available on the phone round the clock or just send an e-mail at sales@superchrome.co.uk. You can also utilize our on-line chat facility to discuss your needs in detail.
CONTACT SUPPORT
Every file that you upload will be managed by an account representative to ensure that your
order receives the attention it needs.