Exhibition panel displays
Exhibition panel displays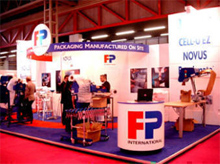 Welcome to Superchrome, the leader in low cost digital printing and exhibition panel displays in the UK.
Superchrome specializes in bringing out custom exhibition panel displays and will assist you all the ways to create an effective and result oriented exhibition within your budget. They are suitable for presentations, message boards and many other display purpose used for businesses -offices, shops, museums, galleries, cafes, restaurants, trade shows, events and exhibitions. We offer all kinds of support from the conception stage to the last step of your exhibition programme. We have perfect solutions to satisfy all your specialized exhibition requirements. We plan and create your displays and panel design based on the theme of your event. During the planning phase, we make a display of many types exhibition panel displays for you to choose from.

Superchrome, no doubt, is a one stop center for exhibition panel displays where you get everything from complete booth construction, designing and conceptualization. With high impact exhibition graphics and designs for the exhibition panel displays, we are outstanding in the market. Our single goal is providing exhibition panel displays of quality and durability.
Our panels are self-supporting two or three sided exhibition panel displays which is durable, safe and environment friendly. The panels may be constructed according to your required dimensions and taste. The graphic design will be simple, and appealing to the audience. Whether your exhibition is large or small, we strive to cater to all types of exhibition panel displays. Our turnaround time is the shortest and the prices are affordable.

Contact us to find out more about exhibition panel displays. The number is 020 7237 9333or fax 0207 237 9444or email sales@superchrome.co.uk. or have a live chat now.


CONTACT SUPPORT
Every file that you upload will
be managed by an account
representative to ensure that
your order receives the
attention it needs.