digital printing system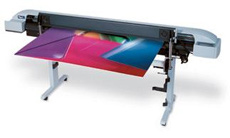 Welcome to Superchrome - a digital printing company located in UK, committed to provide a wide range of custom size prints for all variety of clients for both indoor and outdoor applications and also supplies photographic prints for display in museums, galleries and exhibitions. Thinking how we reproduce impressive images and documents to large format printings? Actually, we have a world-class digital printing system which is flexible to suit the way you need it.
Whatever may be your printing needs, our digital printing system provides high resolution printing in color as well as in black and white. So a variety of customers demand for a diverse selection of digital printing works which include poster prints, banner printing, photo printing, fine art prints, signage, custom vehicle graphics, vinyl banner printing or mesh banner printing and many more.

Let's know what you are looking for, we are capable of providing all your requirements, even the complex printing jobs in large volumes, at affordable rates. Depending on the needs of the prints, we at Superchrome, use an extensive range of digital printing system incorporating various features and options to enhance production efficiency.
Here at Superchrome, you will find the world's fastest digital printing system and hottest printing solutions for reproducing images and documents onto a variety of substrates such as photographic paper, canvas, fine artistic grade canvas, film, cloth, vinyl, mesh, PVC and so on. Our digital printing system supports world's best ink technology to provide color vibrancy, adhesion, durability and optimal reproducibility.
On request, our live experts are glad to have an interaction with our customers. Are you seriously thinking about our services? Then contact us at 020 7237 9333 or send us an email at sales@superchrome.co.uk. Do you wish to know more about our service? Well, have an excursion at our website at www.superchrome.co.uk.


CONTACT SUPPORT
Every file that you upload will be managed by an account representative to ensure that your
order receives the attention it needs.