digital printing solution
digital printing solution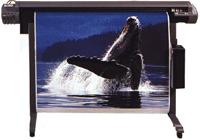 You have entered the world of Superchrome, a leading digital printing company in UK where innovative digital printing solution is the key feature. We offer rare pieces of art with digital printing technology that can give a perfect finish to your collections. Superchrome is specialized in creating elegant graphic designs and prints from computer files in high quality outputs without the use of plates or negatives.
We can save your time and money, just click our 24/7 service for all your digital needs. We also promote outdoor advertising among the clients. We employ the latest machineries that can provide your digital prints faster and cost effectively. Superchrome also offers a wide variety of products like banner prints, photographic prints, poster prints etc. High quality photographic papers used for digital printing solution can give a long lasting effect.


Give your interior design an elegant look with our digital art prints. We are also offering digital canvas prints that can add beauty to your house. Superchrome supplies both A4 and A3 size prints both in color and black and white prints. Our digital printing solution products make us distinguishable from our competitors. Our experienced and talented designers can come up with excellent ideas for your art work that make it unique and recognizable.
Professional photographers can rely on us for printing their masterpieces digitally. You can either select from a wide variety of our collections or send your individual piece. All these will be converted to digital prints of high quality. We take in the orders in different file formats such as CD, Floppy or Digital Camera.
Visit our website for more details on digital printing solution. You can contact our representative through e-mail or phone. For more queries, please feel free to e-mail us at: sales@superchrome.co.uk or just dial: 020 7237 9333

ld be able to guide you appropriately.
CONTACT SUPPORT
Every file that you upload will
be managed by an account
representative to ensure that
your order receives the
attention it needs.