DIGITAL PRINTING MACHINE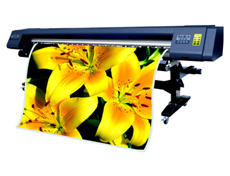 Are you looking for a digital printing company, fully equipped with both the latest digital printing machine and experience? Well, look no further because you have visited the right place – Superchrome. We are one of the top notch large format digital printing companies in the UK. Since inception, we have earned a solid reputation among our customers as a premier provider of quality and affordable printed outputs. We provide digital printing service for all types of printing requirements and we are one of the best in the industry.
With the advent of digital technology, the printing world has transformed drastically especially the photo printing arena. At Superchrome, we are proud to have all the necessary digital skills and resources to undertake any type of printing project. Here, we are very much aware about the prints we produce. We understand that the quality of digital prints depends on the digital printing machine. Our facility, we have state-of-the-art digital printing machines and other print related equipment for obtaining the best print results.

Here at Superchrome, we design and create prints with amazing image quality and clarity. We specialize in all types of digital printing. Utilizing our cutting edge digital technology, we can digitally design and print banners, posters, photo prints, business cards, brochures, flyers and postcards. All these are available in different sizes and formats on a variety of materials such as fabrics, translucent and rigid materials such as poster board or foam core.
With our digital printing machines, we are fully capable of customizing each and every print as per our customers' specification. We accept 35mm slides, negatives and digital files for various digital printing needs. If you want to transform any of your digital files into a photo print or poster print, you can upload them to our server. For your further questions regarding digital printing machine, please contact us via 020 7237 9333or at sales@superchrome.co.uk.

CONTACT SUPPORT
Every file that you upload will be managed by an account representative to ensure that your
order receives the attention it needs.