digital printing company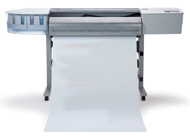 Are you in search of a digital printing company that can surpass your digital printing requirements? Then you have stepped into the right place. Based in the UK, Superchrome is a large format digital printing company specializing in all types of printing services such as banner printing, poster printing, fine art printing, photo printing, flyer poster printing, and brochure printing.
At Superchrome, we are fully capable to undertake any type of printing projects. We design and create a variety of displays, including banners, posters, brochures, business cards, postcards, flyers, booklets, letterheads, stickers, billboards and vehicle wraps. As a premier digital printing company, we are fully equipped with the most modern digital printing equipment in order to bring out high quality printed output at affordable prices. We have a team of graphic designers and printing specialists who have years of experience in the relevant field.
Here, we offer lots of printing options. Our customers can choose from one, two colour printing to full colour printing for their printing needs. Additional services we provide include framing, mounting, stretching, matting and canvas transfers. Our laminating services are available in gloss, semi-gloss, matte and UV finishes. We use only top grade materials such as satin poster papers, fine art paper and canvas for printing.
We also offer online digital printing services. Online digital printing services for reproducing photo prints and posters prints are one of the best in the industry. We help our clients by providing customized printing solutions. We treat each client's requirement as unique. We can help them from concept to completion, that include design, printing and installation .In order to meet the ever changing requirements of digital printing world, we are always in the process expanding our facilities and updating our knowledge in printing.
Choose Superchrome as your digital printing specialist for your next printing project. We can turn your idea into a lasting impression. You can contact us at either 020 7237 9333 or at sales@superchrome.co.uk.
CONTACT SUPPORT
Every file that you upload will be managed by an account representative to ensure that your
order receives the attention it needs.