DIGITAL PHOTOGRAPH PRINTING
DIGITAL PHOTOGRAPH PRINTING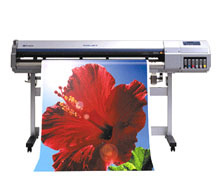 Welcome to the home of Superchrome – a reputed digital printing company in the UK.We are pleased to offer top quality and excellent digital photograph printing services to our clients. Everything you need to print pictures or photographs are available right here at Superchrome.
Our digital photograph prints are a fantastic option for those who wish to enhance their home or office décor. Combining the latest in digital printing technology with efficient and talented digital photograph printing professionals, we develop and deliver high-quality prints with guaranteed color accuracy and image resolution.


Here at Superchrome, we create digital photographic prints from digital camera cards, color and black & white negatives, film, and files on CD, Zipdisk, or any other digital media. Based on the needs and tastes, you can make a choice from a wide selection of media including photo paper, glossy or photograde paper, matte paper, archival fine art paper, or even canvas.
Expertise, integrity, and total commitment to our clients are our added values that make us different from our competitors. Just specify what your requirements are, and we will work hard for you with a specialized approach to deliver great quality photo prints at affordable rates.
If you are interested to find out more about us and our digital photograph printing services, then don't hesitate to contact Superchrome. You can make use of any of the following ways to contact us. Phone: +44 207 237-9333, Fax: 0207 237 9444, Email: sales@superchrome.co.uk. If you require live assistance, chat live with one of our online representative. Support is provided 24/7, so if you need help - we will be here to offer it at any level you desire.
CONTACT SUPPORT
Every file that you upload will be managed by an account representative to ensure that your
order receives the attention it needs.