digital mail printing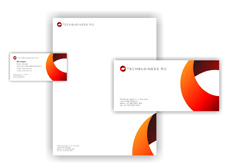 Superchrome is one company which is using its capabilities to the utmost. Our digital printing has taken a turn towards digital mail printing. Superchrome gives you endless opportunities for high quality one-to-one communications. Our digital mail printing is reliable, fast, accurate and economical for all kinds of mail printing needs.
We have a team of inhouse mail experts who will design, write and mail your requirements to your client databases. Digital mail printing comes in full colour or black and white. Our team can help with creative ideas and also identify target groups for your marketing strategies.
Superchrome has the expertise of digital mail printing and we quote the best rates and design the most innovative packages. Our line of products includes flyers, postcards, brochures, business letters, marketing mail, and mail campaigns.
Digital mail printing is done with dedication and hard work because it involves correct addresses, correct names and timely deliveries. As direct mail is a proven marketing strategy for small and medium-sized businesses in almost any industry, we make it easy for you to start your own targeted direct mail campaign.
You can upload your list of existing contacts and communicate to us the exact areas you want to reach or choose any specific criteria like age, income, interests, and more. You can also give us the subject of your mail and the digital mail prints will be ready for you in time. If you like, we can also add addresses and send them all straight to you for mailing or we will do the mailing also.
Superchrome will make sure that your promotional materials or mail will be delivered in time and to the exact places. In case you are doubtful about our digital mail printing, please do not hesitate to ring us at 020 7237 9333 or email us at sales@superchrome.co.uk. We are committed in providing the finest digital mail printing at competitive rates.
CONTACT SUPPORT
Every file that you upload will
be managed by an account
representative to ensure that
your order receives the
attention it needs.