uk graphic designer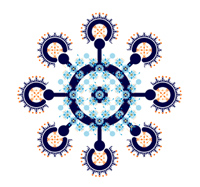 Are you in search of a well experienced UK graphic designer for graphic art? Then meet Superchrome's graphic designers for all your designing needs. Superchrome – a UK based digital printing company, is well placed to provide top quality graphic designing solutions to a large section of clients within in the UK and abroad.
Here at Superchrome, we can turn any idea, sketch, or draw eye-popping graphics that can attract anyone. We are made up of a team of talented designers, professionals, and graphic artists who excel in a wide variety of areas, from brochure designing to exhibition graphics. Our skilled graphic designer UK is an expert to provide high quality graphic designing solutions that will enhance your corporate image. He or she will make every effort to work closely with the clients and pay close attention to every detail of the graphic design process, from the initial concept to the finished product.
Our cost-effective graphic art and visual materials will definitely bring your advertising messages or ideas alive. Graphic design that we make available at Superchrome covers a wide range of services including logo design, window graphics, vinyl signage, vehicle graphics, floor graphics, wall graphics, sidewalk and building graphics, digital prints, exterior and interior signage systems, wall murals, and so on.
To know more details about our UK graphic designer, log on to our website www.superchrome.co.uk. For further information, contact us by phone – 020 7237 9333. Other ways to contact us are Fax number: 020 7237 9444, E-mail: sales@superchrome.co.uk If you like to have a live assistance, use our online chat facility and talk to our experienced graphic designer UK with your needs.
CONTACT SUPPORT
Every file that you upload will
be managed by an account
representative to ensure that
your order receives the
attention it needs.