OUTDOOR /INDOOR POSTERS & BILLBOARDS
OUTDOOR /INDOOR POSTERS & BILLBOARDS
Main uses for posters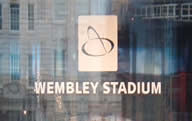 Localised marketing
– The relatively low cost of digital printing even for small print runs allows the poster message to be customised for each location or store to increase the relevance and effectiveness of national promotion campaigns,.
New ventures
– Posters are the best way to inform local residents about a new service or the opening of a new retail outlet in their area.
Promoting community events
– Posters are an ideal way to promote cultural and social community activities, fundraising events for small charities, etc
Exhibitions
– Posters are the quickest and most cost effective way to dress a shell scheme and convey your message. Because of the low cost, custom posters can be printed for each event to announce new products, special event discounts, etc.
Main uses for billboards
Billboards usually display large graphics and often advertising slogans and are manly used for national and regional promotion campaigns. Billboard advertising is a cost-effective way of raising brand awareness amongst a target audience. Outdoor posters and billboards in commercial areas and shopping malls often serve as a final reminder of a brand name, product or service just before the point of purchase.
Superchrome printing services
Superchrome has years of experience in the production of eye catching
billboards
and
posters
. We take pride in providing a personal service that meets our clients' needs and often exceeds their expectations. Using the latest large format and wide format printing technology, we can produce high quality
posters
and
billboards
to a high standard with fast turnaround times. Our competitively priced
billboards
and
posters
can be printed as one offs or multiples in any size and in any quantity with discounts for bulk orders. They can be delivered nationally to any address in the UK.
Our outdoor posters and billboards are printed using waterproof, UV stable solvent inks, which means their vibrant colours last longer. Billboards (48 sheet posters) are printed on industry standard material suitable for paste application. We can also supply billboards printed on heavier high quality 120gsm billboard poster paper which offers greater tear resistance and easier handling and is blue backed for reduced show through of previous posters. Once your posters have been printed, we can laminate them to make them weather resistant or mount them on Foamex or Dibond for display.
Billboards come in different sizes from 6 sheet to 96 sheet but the norm is 48 sheet. We can also supply non-standard sizes up to 5m wide and are happy to quote for custom sizes. Both outdoor and indoor posters come in standard sizes from A2-A0 but we can also handle requests for custom size posters.
Why order posters and billboards from Superchrome
Low cost printing
Discounts for bulk orders
Fade resistant waterproof UV inks
Different grades of backing paper available
Optional poster lamination for maximum weather resistance and durability
Wide range of standard sizes available and custom sizes on request
CONTACT SUPPORT
Every file that you upload will
be managed by an account
representative to ensure that
your order receives the
attention it needs.