More Poster Printing Services
More Poster Printing Services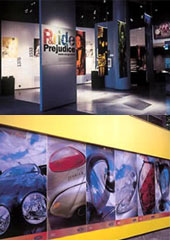 Superchrome's Poster printing services are available for promotional events, trade show displays, galleries, retail environments as well as interior design. Digital printing allows the production of high quality high-resolution canvas prints, with no minimum print runs at very competitive prices. Our complete range of canvas prints includes artist canvas and standard canvas that will suit any environment and any budget.
Superchrome
will take care of all the canvas printing process, including advice on the best options available. The team will also take care of the stretching and framing of the canvas print as well as provide a graphic design service for those looking for help in designing their canvas. We specialise in photo enlargements and provide a high resolution scanning service for printed photograph to be turned into a canvas print.
We have years of experience in the production of large format canvas prints. Once the canvas is printed, we will package it in bubble wrap and will be dispatched within 48 to 72 hours from order. Our canvas print solutions deliver high impact, high quality displays.
If you would like to know more about our
Poster printing services
, any of the projects shown or if you want to discuss any project you have coming up then contact us
020 7237 9333
or fax
020 7237 9444
or email
sales@superchrome.co.uk
. Our experienced personnel would be able to guide you appropriately.
CONTACT SUPPORT
Every file that you upload will
be managed by an account
representative to ensure that
your order receives the
attention it needs.