Framed Print Poster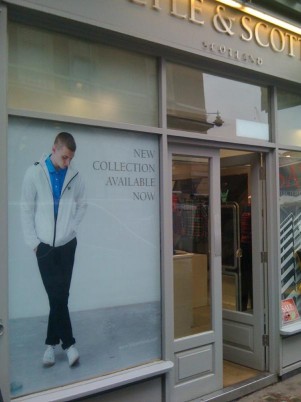 If you want to transform your favorite poster print into an attractive piece of artwork to complement your home or office interior, then framing will be a perfect choice. When it comes to quality
framed print poster
, there is probably no other option than
Superchrome
- the frontline service provider based in the UK. Whether it is art poster, movie poster, vintage poster, music poster or other posters, we will help you out.
As a full service digital printing company,
Superchrome
covers a wide spectrum of solutions in framed poster print. We guarantee 100% quality in all our products and services.
To live up to your expectations, prints are taken on high quality substrates like vinyl, canvas, nylon, cotton, fabric and glossy paper. After printing the poster, it is stretched onto wooden bars, and a special coating is applied to prevent cracking and fading. To reduce reflection of the light, different types of glasses with special coating are used. Options in glass include plain glass, acrylic glass, and non-reflective glass.
Finally, the posters are framed using hardwood or good quality materials aluminum and plastic. You can make options based on your needs and tastes.
Superchrome
can undertake even the most challenging poster printing and framing job. Being a professional in the field,
Superchrome
stands out from others in providing customized services. If you want to treasure your vintage poster or make a perfect gift for your beloved, let us know your specifications. We will provide the
framed print poster
tailor-made to your requirements.
While dealing with us, you can take advantage of excellent products at competitive rates and fast turnaround time. Contact us today and place your quote for framed poster print. You will be surprised by the impressive services we provide in framed poster print.
Do browse through our website, to know more about
Superchrome
's other services and areas of specialization. If you have any questions or comments, please feel free to talk to our friendly customer support representatives. Our services are available round the clock.
Are you interested in knowing more about our services in
framed print poster
and other areas of specialization? Then visit our website
www.superchrome.co.uk
. Talk to our customer representatives for detailed information in
framed print poster
.Contact us
020 7237 9333
or fax
020 7237 9444
or email:
sales@superchrome.co.uk
.
CONTACT SUPPORT
Every file that you upload will
be managed by an account
representative to ensure that
your order receives the
attention it needs.