Color Full Poster Printing
Color Full Poster Printing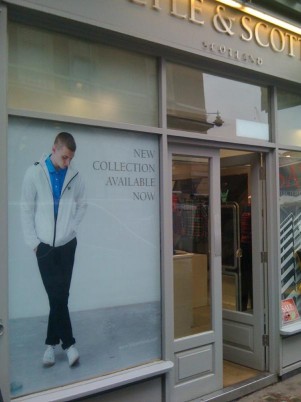 Quite exhausted searching for the best
color full poster printing
services in the UK? There's nothing to worry about, when
Superchrome
the premier leader in digital printing is here at your service. Superchrome produces unique, ultra-modern, full color poster prints that are best for your purpose. While designing full color posters, we keep in mind our customer's requirements and budget constraints. We offer a durable and reliable service, at competitive prices.
Our color poster is certainly an appropriate tool to introduce and promote new products and special events. As a leading color poster printing company,
Superchrome
creates vividly colored prints with brilliant resolution for showcasing new products and services that can generate profitable sales. The posters printed with brilliant colors, superb graphics and good content such as banners, signs, flyers, and displays, is sure to provide you new success in your business goals and objectives.
We use the most modern printing technologies and cartridges. To eliminate the cost of outdated prints and their storage, only the required quantities are printed by us. Our digital storage systems enable our customers to make updates prior to reprinting. We can quickly digitalize your textual matters, hardcopy fundamentals, photos and much more to produce gorgeous and full color images. By means of our digital printers, good quality papers and other resources, we produce beautiful posters in minimum turnaround time.
Superchrome
color posters are printed on high quality photo paper with matte or gloss lamination to resist any harsh climatic conditions. They are rip-resistant, waterproof and UV resistant, so that they can be mounted indoors or outdoors. We use heavy, reinforced vinyl and waterproof inks. We guarantee durable printing, with unfading color prints.
Superchrome
full color posters are famed for their superior quality and our customers merit from our friendly service.
Please don't forget to mail us for more information about our products or any inquiry and suggestions regarding our
color full poster printing
. For any additional information, feel free to browse the pages of this site.
Are you interested in knowing more about our services in
color full poster printing
and other areas of specialization? Then visit our website www.superchrome.co.uk. Talk to our customer representatives for detailed information in
color full poster printing
. Contact us
020 7237 9333
or fax
020 7237 9444 or email
sales@superchrome.co.uk.
CONTACT SUPPORT
Every file that you upload will
be managed by an account
representative to ensure that
your order receives the
attention it needs.