Poster Decal Printing Lithographic
Poster Decal Printing Lithographic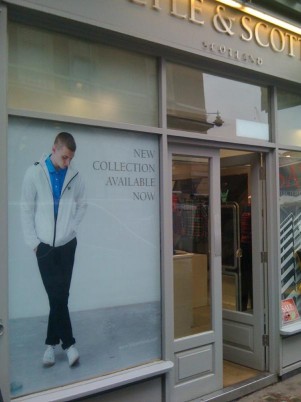 Superchrome
, one of the world leaders in the production of large format digital prints, offers a full and comprehensive range of
poster decal lithographic printing
services for various general and commercial requirements. Our lithographic poster decals are suitable for both indoor and outdoor purposes and are highly useful in publishing, educational and medical fields.
We can accommodate a variety of
poster decal lithographic printing
jobs. Our special strength is our ability to handle virtually any poster decal requirement that our client demands. We have experience in handling short, medium and long run prints for poster decal projects.
At
Superchrome
, we can print poster decals utilizing the most versatile and latest technology available in the lithographic printing arena. We have both sheet fed and web lithographic printing capabilities and technologies to produce poster decals on a wide variety of surfaces.
At
Superchrome
, we have a team of lithographic print specialists who have considerable experience in producing single to full color poster decals. They are well versed in using spot colors as well as CMKY colors on a variety of printing materials. In order to meet the growing demands of our customers, they update themselves constantly on the latest changes happening in the field of lithographic printing technology, software, facilities and processes.
Our lithographic printing services are built to provide quality services and customer satisfaction. As quality, resilience and constancy are paramount to us, we assure reliable, accurate and timely completion and delivery of every poster project entrusted by our clients. You can consult your poster decal lithographic printing requirements to us by telephone, fax or e-mail. Entrust your printing project to us, and we will handle your poster decal printing needs with utmost care and attention and give you complete peace of mind.
For more information about our lithographic poster decal printing services and other allied services, please contact us as early as possible. Talk to our customer representatives for detailed information in
poster decal printing lithographic
.
Contact us
020 7237 9333
or fax
020 7237 9444 or email
sales@superchrome.co.uk.
CONTACT SUPPORT
Every file that you upload will
be managed by an account
representative to ensure that
your order receives the
attention it needs.