Poster Print Size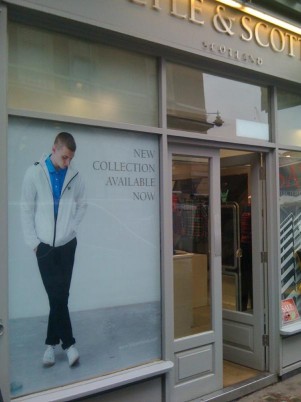 Do you have any specific requirement regarding the size of your poster prints? Then
Superchrome
is the right spot to come to. Superchrome is a UK based digital printing company, providing advanced and competitive four color and digital printing solutions. Our poster prints are highly popular for the convenient sizes in which they are made available. Our poster prints are ideal for promotional events, trade show displays, photographic exhibitions, galleries, advertising and marketing.
Here at
Superchrome
, you can enjoy a wide range of poster printing services including full color printing, digital printing, offset printing, laser printing, large format printing, and short run printing. We will print event posters, theater posters, movie posters, product posters, opera posters, school posters, government poster, military posters, sports posters TV posters, political posters and more in various shapes and sizes.
With years of rich experience, we can produce A0 posters (image size 32.7 x 45.5 inches), A1 posters (image size of 22.0 x 32.7 inches) and A2 posters (image size 16.55 x 23.41 inches). Our ability to print posters in a wide range of sizes including 34 x 14 inches, 30 x 24 inches, 15 x 6.5 inches, 15 x 10 inches, 24 x 10.5 inches, 10 x 8 inches, 6 x 3.5 inches, 5 x 7 inches and more, makes
Superchrome
different from other poster print providers. Prices vary in accordance with
poster print size
.
Our talented team of professionals consistently achieves client goals. We utilize top of the line printing equipment and technology to print a multitude of poster printing services in various sizes. We at
Superchrome
, create image from video clips, digital files, photos or from any other application.
Poster prints will be printed on premium quality materials including paper, matte, satin, gloss and more. To reduce glare, we at
Superchrome
use the matte-finish professional-grade paper. Archival quality inks are used to enhance and protect your image. We will bring your posters to life by adding tilt effects, captions, shadows and borders.
Whatever may be your requirement, we are here to serve you. Prizes vary according to the size of the prints. Approach us, we will give you risk free poster printing services. For suggestions and advice, you can have an online chat with our representative. If you have any questions about our printing service, please call us or send us an email.
Talk to our customer representatives for detailed information in
poster print size
.Contact us
020 7237 9333
or fax
020 7237 9444
or email:
sales@superchrome.co.uk
.
CONTACT SUPPORT
Every file that you upload will
be managed by an account
representative to ensure that
your order receives the
attention it needs.