Cost Poster Printing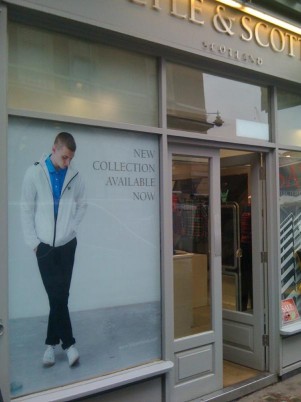 Do you have only a limited budget to cover your poster printing needs? Then why not consider
Superchrome
?
Superchrome
, a trusted large format digital printing company in the UK, provides all the needed service to carry out your poster printing needs at moderate pricing. Our poster printing services are becoming very popular mainly because of this affordable pricing.
Superchrome
, with its wide experience in printing technology, has acquired a leading position in providing a reduced
cost poster printing
service to the clients throughout the world. Here, you can enjoy a variety of poster printing services including full color printing, digital printing, offset printing, laser printing, large format printing, and short run printing. Our specialty is custom poster printing services. If your need is to obtain full 4 color flyer poster printing, we will deliver the service, that too at prices that fit your budget.
Superchrome
is equipped with sophisticated technology for yielding breathtaking results. Cost of poster printing is calculated based on the service we provide. The type of ink and the media used for printing posters are also added to the cost of poster printing services. Though our cost of poster printing is moderate, we make no compromise on quality or performance. If you want to print posters using glossy photo-print paper, we make it available, but it will cost more per square foot.
With
Superchrome
, you can work with our friendly and efficient team. They help you to acquire the best quality and fast poster printing at affordable rates.
Whether your poster printing need is big or small, we will provide you with the best solution. If you want to know more about our pricing lists for poster printing, browse through our online site. Our cost of poster printing includes VAT and set-up costs. For any further questions about
Superchrome
or any other enquiry regarding the cost of poster printing, please contact us over phone or via e-mail. For immediate response and assistance, you can also have a live chat with any of our company representatives online.
Are you interested in knowing more about our services in
cost poster printing
and other areas of specialization? Then visit our website www.superchrome.co.uk. Talk to our customer representatives for detailed information in
cost poster printing
. Contact us
on

020 7237 9333
or fax
020 7237 9444
or email
sales@superchrome.co.uk
.
CONTACT SUPPORT
Every file that you upload will
be managed by an account
representative to ensure that
your order receives the
attention it needs.