Digital Poster Print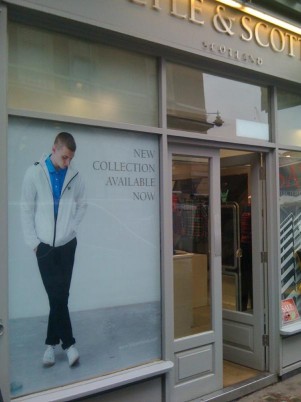 Are your posters lacking the right impact? Then it is time to switch over to us,
Superchrome
, a premier UK based large format digital poster printing company, offering large volumes of
digital poster print
s, worldwide. For fulfilling your requirements in
digital poster print
services, we can create a wide variety of indoor/outdoor posters from different file formats with our advanced digital technology. We offer digital posters perfect for conferences, trade shows, exhibitions, seminars, shops and offices.
Our
digital poster print
is the perfect answer for short-run printing and variable data printing. The major benefits of our digital poster printing is the wide variety of poster prints that can be created including vinyl posters, canvas posters, satin/matte paper poster, adhesive vinyl posters, backlit posters, mounted posters and more. Moreover, it gives us the opportunity to select from a variety of printing media like white or colored paper whether coated/uncoated or glossy, scrim vinyl, canvas, satin and cloth; any material as per client specification.
To help us with quality outputs, we have with us offset printers, digital printers, inkjet printers and large and wide format printers to design photo-realistic poster images with striking color emphasis.
We undertake online digital poster printing services, printing directly from your PC, thus eliminating the conventional use of printing from negatives and slides. This certainly facilitates rapid turnaround times, low processing costs and increases the possibility of customization. We also make posters from drawings, prints, negatives, slides and digital camera.
With our excellent printing technology, we can take care of all your printing requisites, whatever size or width you want, whether for indoor or outdoor use or for permanent or temporary use. We also offer laminating, encapsulating and mounting solutions.
We can receive files from CD, floppy, zip and digital camera media. Contact us to enjoy our services in
digital poster print
s. We are available on the phone 24 hours a day. You can also e-mail us to place your orders.
Are you interested in knowing more about our services in
digital poster print
and other areas of specialization? Then visit our website www.superchrome.co.uk. Talk to our customer representatives for detailed information in
digital poster print
.Contact us
020 7237 9333
or fax
020 7237 9444
or email:
sales@superchrome.co.uk
.
CONTACT SUPPORT
Every file that you upload will
be managed by an account
representative to ensure that
your order receives the
attention it needs.