Poster Printing Size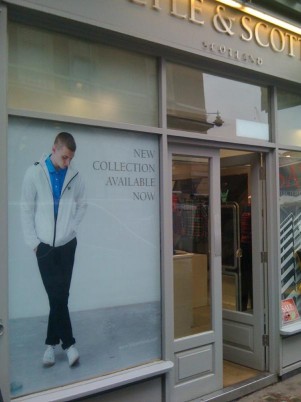 As a pioneer large format digital printing company in the UK,
Superchrome
provides highly customized poster printing services. Our poster prints are available in a variety of sizes and shapes. We stock all types of posters such as movie posters, special event posters, theater production posters, pharmaceutical posters, music posters, retail signage posters, product posters, scientific posters, corporate marketing posters, sports posters, trade show posters, political posters and fundraising posters. We provide posters ranging from the smallest size to super size posters. Superchrome posters are effective means of advertising and meet all advertising strategies.
At
Superchrome
, we also design the images in sizes that are convenient to the poster size. Superchrome posters are available at competitive prices. Some of the popular poster sizes we provide are 11"x 17," 12" x 18," 13" x 19," 16" x 20," 18" x 24," 20" x 30" and 24" x 36". We also produce large format posters in sizes of 27" x 41", 27" x 40" 36" x 48", 40" x 60", 50" x 65", 50" x 76"and more.
Superchrome
posters are known for their high color resolutions and picture clarity and subtle finishing options. We facilitate reproduction of the small print into large format and use the 4 color or full color method for all poster printing work. We use advanced digital printing technologies for printing posters in different sizes. Our advanced software technology and online services help us to render quality poster printing services. If you wish to know more about our poster printing services, please contact us through e-mail or at our toll free telephone number.
Talk to our customer representatives for detailed information in
poster printing sizes
contact us
020 7237 9333
or fax
020 7237 9444
or email:
sales@superchrome.co.uk
.
CONTACT SUPPORT
Every file that you upload will
be managed by an account
representative to ensure that
your order receives the
attention it needs.