Cheap Poster Printing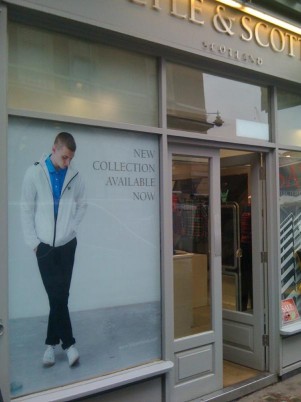 Superchrome is a London-based digital printing company that offers the best cheap poster printing services throughout the UK. The team has worked hard to earn a solid reputation in designing and printing posters at the most affordable prices.
At Superchrome you will find a great variety of different kinds of posters that are suitable for events, advertisements, product awareness and interior design. The economical posters are in great demand for advertising agencies, promotional organisations, small and large businesses, event organisers, individual clients and various other institutions and customers.
London Cheap Poster Printing Services
Superchrome's London cheap poster printing services can benefit those looking for high quality posters within a restricted budget. Superchrome always takes precautions in controlling the cost of production without sacrificing the quality of the products. The advanced digital printing processes and printing equipment used at the state-of-the-art Superchrome premises aid in the production of high calibre poster prints in both small quantities and bulk. The printing experts and graphic designers are dedicated to offering cheap poster printing to all customers.
Our London cheap poster printing services at Superchrome is able to be fully personalised. While clients do have the choice of pre-designed templates, the customised design service allows for the option in:
Materials (vinyl, photographic paper, cloth, canvas)
Fonts
Colours
Graphics
Finishes (gloss, matt, satin)
Security measures (weatherproofing, anti-graffiti laminates)
Special effects
Superchrome has a number of special packages on offer for customers in all sizes of printing including large format and super-sized poster printing. There are also online printing services provided to further decrease the costs involved. The team at Superchrome always strive to make their poster printing services suitable to all budget constraints and for that reason all quotes are met. On the whole, it is an affordable service that you can rely on. Superchrome specialises in backlit poster printing, digital poster printing, large poster printing, outdoor poster printing, vinyl poster printing, photo poster printing, colour poster printing, custom poster printing and laminated poster printing services.
If you are looking for efficient, timely, professional and most importantly cheap poster printing solutions, Superchrome is most certainly the best option available in the UK today.
Custom Cheap Poster Printing Services
Are you interested in knowing more about the London cheap poster printing services or any other areas of printing and design expertise? Then continue to browse the website or contact Superchrome customer representative for detailed information and quotes. You can do so by telephoning 020 7237 9333 or emailing sales@superchrome.co.uk.
CONTACT SUPPORT
Every file that you upload will
be managed by an account
representative to ensure that
your order receives the
attention it needs.