Custom Poster Printing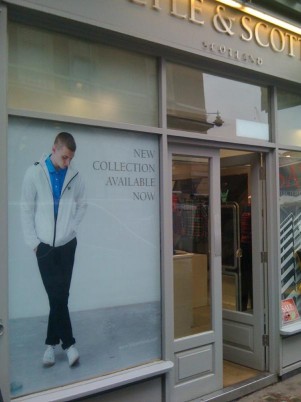 Superchrome is a well-established digital printing company that specialises in custom poster printing. While there are a number of pre-designed templates on offer, the customised services are extremely popular for those customers looking to add a personal touch to their display solutions. Superchrome provides custom poster printing services for all commercial and non-commercial requirements throughout the UK.
Poster promotion of all shapes and sizes can greatly encourage awareness your business, services or event. The flexibility and affordability of posters has made them a favourite marketing tool for individuals and corporations of all types. Whether you are a gallery looking to encourage numbers at your next exhibition or a retail group wanting to promote an upcoming sale, Superchrome is bound to have the answer to your requirements.
London Custom Poster Printing Services
Every aspect of the poster printing at Superchrome is able to be customised, from:
Size and shape
Finish (gloss, satin or matt)
Poster material
Colours
Graphics
Text
Font
Hanging options
Security options (laminates, weather-proofing)
Digital Custom Poster Printing Services
Superchrome is known in the industry for providing quality London custom poster printing that is complemented with an excellent level of customer service. Especially with this type of service, it is important for customers to be guided through the options and offered friendly advice on the best choice available to suit their needs. This is where the team at Superchrome excels! Superchrome specialises in backlit poster printing, digital poster printing, large poster printing, outdoor poster printing, vinyl poster printing, photo poster printing, colour poster printing, cheap poster printing and laminated poster printing services.
Not only is the customer service top notch, but the services are very accommodating. Regardless of all budget and time constraints, Superchrome will be more than happy to come up with a deal that each individual customer is one hundred per cent content with. The custom poster printing services is carried out using the most up-to-date printing technology so you can trust that despite the affordability and quick turnaround, the quality of the products are up to scratch.
Customers have the choice of emailing or faxing their designs to Superchrome or directly submitting their digital copies at the premises to get them printed. For further enquiries regarding our London custom poster printing services, please feel free to contact the team by telephone on 020 7237 9333 or email sales@superchrome.co.uk. Superchrome looks forward to working with you!
CONTACT SUPPORT
Every file that you upload will
be managed by an account
representative to ensure that
your order receives the
attention it needs.