Poster Printing Machine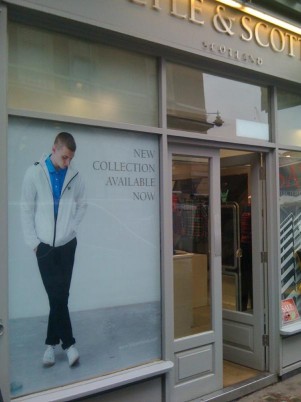 Are you in search of the best quality
poster printing machine
that gives exceptional photo quality posters? Then
Superchrome
is the right place where we utilize the latest poster printing machines to produce high quality posters. As a recognized provider of a comprehensive range of large format digital printing solutions, we can offer premium poster printing solutions utilizing the latest trends in the printing industry.
As the world of printing is facing new challenges constantly, to deliver the right printing solution is critical for any printing company. At
Superchrome
, we always aim to give you the best. As choosing the right poster printing machine and the printing medium is a very important step to be taken for producing quality prints, we will help you choose both these to suit your poster printing requirements. We have adequate poster printing capabilities to handle various poster printing requirements such as full color poster printing, custom poster printing, large poster printing, canvas poster printing, offset poster printing, digital poster printing and silk screen poster printing.
Our in-house poster printing department is fully equipped with the latest poster printing machines, featuring offset, inkjet and digital printing capabilities and techniques. We are proud to have some of the popular poster printer models of Varitronics® and Fujifilm such as ProImage®, ProImage® Plus and ProImage® XL. These poster printing machines can meet all the different poster printing needs of our customers.
Superchrome
's high definition
poster printing machines
are used to make posters, banners, signs, trade show graphics, courtroom graphics, in-store point of purchase displays, presentations and many other applications. These printers can print high quality professional posters of any size and volume on a variety of printing materials. They can create prints up to 44 inches wide by any length and can provide prints with a high resolution up to 1440 x 720 dpi. They are capable of producing prints from short runs to long, and from one single color to full color. These machines can provide special graphics and have a fine printing quality.
If you have any questions about our poster printing machine, please do not hesitate to contact us via e-mail, fax or telephone. Talk to our customer representatives for detailed information in
poster printing machine
contact us
020 7237 9333
or fax
020 7237 9444 or email
sales@superchrome.co.uk.
CONTACT SUPPORT
Every file that you upload will
be managed by an account
representative to ensure that
your order receives the
attention it needs.