Printing Post Card Poster
Printing Post Card Poster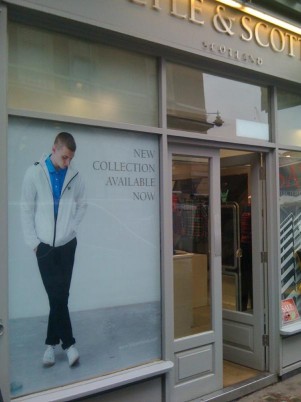 Looking for a reliable option for printing post card poster? Then
Superchrome
is your one-stop source for all your printing needs. Based in the UK, Superchrome is counted among the leading digital printing companies providing fast, affordable solutions for
printing post card posters
. We have acquired a leading position by supplying high-quality printing products and service.
Post card posters are used for a variety of applications and are well suited to showcase your company, introduce a new product or new procedures. These can be also be used as appointment reminders or to offer special discounts. With the support of the latest top-of-the-line printing equipment and the best in-house resources, we have served the
post card poster printing
needs of many advertising agencies, business establishments, marketing agencies, event planners, and more.
Here at
Superchrome
, we can print anything you need from a variety of images to your company logo on almost any type of paper. For
printing post card posters
, we only use UV ink-compatible products, and production methods.
At
Superchrome
, you can choose the background color that you want for
printing post card posters
. Full color, black and white or blank back options are available. Moreover, you have the provision to select the cover photo and tag line. To make it more special, we can provide framing service as well. For durability, water resistant UV-coating is applied to all the post card posters. If you are specific, we can also customize to fit your requirements. You can always depend on us to get your post card posters of any size and price level.
If you are interested to know more about
post card poster printing
process or other services that we offer, please feel free to browse our site. Our friendly and efficient staff will be happy to help you to acquire the best quality post card posters that are appropriate for your purpose. For further clarifications and details, you can either ring up at the toll free number or chat live with any our company representatives online.
Talk to our customer representatives for detailed information in
printing post card poster
contact us
020 7237 9333
or fax
020 7237 9444 or email
sales@superchrome.co.uk.
CONTACT SUPPORT
Every file that you upload will
be managed by an account
representative to ensure that
your order receives the
attention it needs.