Wholesale Poster Printing
Wholesale Poster Printing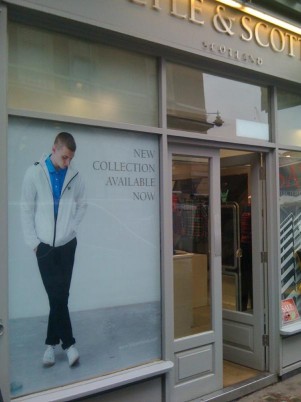 If you have large volume poster printing requirement, then avail of the
wholesale poster printing services
offered at
Superchrome
. We are a professional large format digital printing company dedicated to providing poster printing services at amazingly low prices. Wholesale poster printing service has become very advantageous these days, because it requires less money for printing. Our wholesale poster printing services are a great solution and cost-effective alternative when you require a higher volume of poster production.
Our wholesale poster printing solutions are dependable, fast and affordably priced. We can handle all types of wholesale poster printing requirements. With our
wholesale poster printing
services, you will get your poster printing done either at a discount or at wholesale poster printing price. We provide wholesale poster printing services for full color poster printing, custom poster printing, large poster printing, canvas poster printing, offset poster printing, digital poster printing and silk screen poster printing.
Here at
Superchrome
, we provide
wholesale poster printing services
by solely relying on the basic needs and wants of our clients' poster printing requirements. We can print event posters, announcement posters, display posters, product posters, theater posters, movie posters, school posters, government posters, store posters, sports posters, radio posters, books posters and more on a wholesale basis upon request. We make unique posters that will truly enhance your business image and your prospects. In our wholesale poster printing, we can include company logos and add special graphics and digital images too.
At
Superchrome
, we are fully equipped to provide wholesale poster printing solutions without risking the quality of poster prints. Utilizing our printing capabilities such as digital printers, offset printers, inkjet printers, short run poster printing and other press machines, we can print posters of different styles, sizes, colors and designs. Our wide format printers have the capability to print posters up to 44 inches wide by any length on a wholesale basis. We use premium quality printing materials such as canvas, fine art papers, UV photo-base, scrim vinyl and other fabrics.
For getting further details about our wholesale poster printing services, please contact us via e-mail or telephone. Talk to our customer representatives for detailed information in
wholesale poster printing
Contact us
on

020 7237 9333
or fax
020 7237 9444
or email
sales@superchrome.co.uk
.
CONTACT SUPPORT
Every file that you upload will
be managed by an account
representative to ensure that
your order receives the
attention it needs.