Poster Printing Quote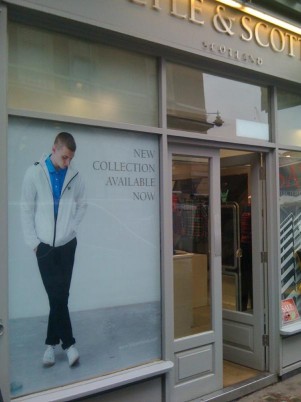 Looking for a company offering
poster printing quote service
? Then
Superchrome
is your source for getting poster printing quotes as well as for meeting all your printing requirements. Superchrome is a trusted UK based digital printing company serving a wide range of customers by meeting all types of printing needs.
As poster printing involves a number of specifications, the quotes we provide depend on the number and type of these conditions.
Superchrome
poster printing quotes are among the best in the printing industry.
At
Superchrome
, you can request
poster printing quotes
for custom poster printing, full color poster printing, large format printing, color poster printing or for digital printing of poster. In our poster printing quote, you have the provision to choose from specifications such as volume of the printed copies, size of the printed media, color, artwork or designs, paper stock, text format, conventional processes of printing, and turnaround time. By obtaining our poster printing quote, you can make printing process of your significant advertising posters much easier. Moreover, you can also have customized posters according to your need.
Since our inception, we have served many clients including large corporations, small businesses, self-publishers and advertising firms. While dealing with us, you can expect measurable advantages such as great results at affordable prices, fair and accurate billing, fast turnaround, and professional advice and solutions. Whatever may be your poster printing requirement, we have the industry expertise to get the job done on time and within your budget.
Fill out the quote form and give us the necessary job information for poster printing, we deliver top-quality printing solutions for your poster projects regardless of the size and scope. For more information regarding our
poster printing quotes
, please feel free to browse our website. For further clarifications, give us a call or e-mail us.
Talk to our customer representatives for detailed information in
poster printing quote
contact us
020 7237 9333
or fax
020 7237 9444 or email
sales@superchrome.co.uk.
CONTACT SUPPORT
Every file that you upload will
be managed by an account
representative to ensure that
your order receives the
attention it needs.