Poster Print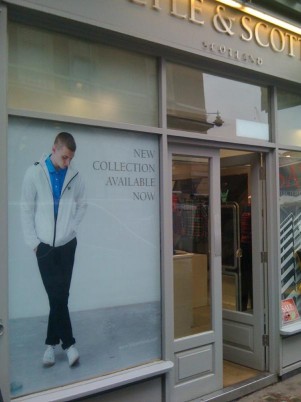 Are you looking for a reliable organization offering high resolution
poster prints
? Look no further than
Superchrome
. Located in the UK, Superchrome is one of the leading suppliers of poster printing services. Our services are designed for both private and business customers including domestic and international.
At
Superchrome
, poster prints are widely used to advertise, announce or publicize business. Our
poster prints
are well suited for both indoor and outdoor applications. The highlight of our service is the speedy development of premium quality poster prints. We create prints from original photographs, video clips and digital files.
In order to give high quality finish to the prints, we use only the finest materials including paper, ink and the best printers that are in the market today. Multi-purpose ink combines the brilliance and color gamut of dye inks, used for indoor applications. UV inks are specially formulated to resist fading, provide the added benefit of ultraviolet protection for long lasting outdoor images. In order to obtain eye-catching visual effects, we at
Superchrome
print the posters on matte, satin or gloss paper. We can print vibrant life like posters in any quantity, shape or size. Our premium quality poster prints are blended with brilliant images and colors. To immediately magnetize your business, we use vinyl lettering in
poster prints
.
Here at
Superchome
, we have a team of highly proficient and experienced personnel who can design and create images or artwork as per your request. Our cutting-edge technology has geared us up to face the global challenges and steer towards perfection. Quality prints, cost-effectiveness and customer satisfaction are our specialties.
We are here to serve you, do contact us immediately. Join our customer service representatives on live chat at our web site. For further enquiries, call us or drop us an e-mail. If you want to know more about our poster printing services, please take a few moments to browse through our online site.
Talk to our customer representatives for detailed information in
poster printing
.Contact us
020 7237 9333
or fax
020 7237 9444
or email:
sales@superchrome.co.uk
.
CONTACT SUPPORT
Every file that you upload will
be managed by an account
representative to ensure that
your order receives the
attention it needs.