Company Poster Printing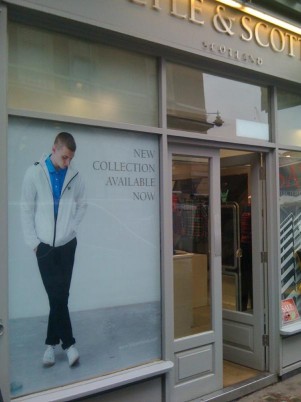 Are you planning to publicize the new services offered by your establishment? Or want to accelerate the sales of your new product?
Company poster
is the most sophisticated and effective way to announce the launch of a new brand, product or service of your company. Rely on professionals like
Superchrome
, a frontline digital printing company based in the UK, to take care of your most challenging
company poster printing
needs in quick turnaround time.
Quality is our guarantee. To guarantee this, we make use of high quality printing materials such as satin, scrim vinyl, cloth and canvas. Depending on your needs, you can select from among a choice of such materials. If you are more specific, we can create customized solutions for your company posters. You will be surprised by the quality of customized service we provide.
Unlike other posters, company posters should grab the attention of passers by.
Superchrome
's sophisticated, innovative digital printing technology helps in printing sharp and crystal clear images and text, thus enhancing the quality of your company posters.
Company poster printing
is available in both full color and black and white formats. High quality, water resistant and UV resistant inks are used for company poster printing.
Superchrome'
s company posters are in great demand for both indoor and outdoor purposes. If you want to give your company poster a professional touch, talk to our team of experts who can advise you on the best combination of colors and materials.
While dealing with
Superchrome
, you can be 100% confident that we will make your company stand out from others. So, go ahead and quote your request for
company poster printing
. Try us; you will definitely be impressed with our services.
Are you interested in knowing more about our services in
company poster printing
and other areas of specialization? Then visit our website www.superchrome.co.uk. Talk to our customer representatives for detailed information in
company poster printing
.Contact us
020 7237 9333
or fax
020 7237 9444
or email:
sales@superchrome.co.uk
.
CONTACT SUPPORT
Every file that you upload will
be managed by an account
representative to ensure that
your order receives the
attention it needs.