Poster Printing Run Short
Poster Printing Run Short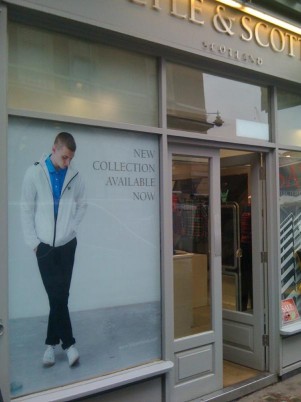 Here at
Superchrome
, a highly reputable large format printing company providing a wide range of printing, exhibition and display solutions, we provide
short run poster printing services
at reasonable prices. Our poster printing short run service has proved to be very useful for small scale advertising and promotional applications such as new product promotions and for announcing upcoming events.
At
Superchrome
, we manufacture and supply posters for both long run and short run needs. We are fully equipped to offer complete
short run poster printing services
that cover everything from poster conceptualization to completion and after sales services such as installation, updates and responding to your inquiries. In short, we will take care of every aspect of your poster printing requirement and provide you posters that are excellent advertisement material.
Our in-house poster printing department features the most modern poster printing and scanning machines. We have the capability to produce short run posters using inkjet, digital or offset printing methods. Among the different types of poster printing methods, digital poster printing short run is the easiest and most cost-effective way. Poster printing, using digital technology, enables us to produce posters in shorter time periods without sacrificing the quality of prints.
We can print a variety of short run posters for your needs such as indoor posters, outdoor posters, custom posters, event posters, concert posters, party posters, retail store posters and sales posters. Our archival quality and high resolution short run posters are done up to 1440 dpi on a variety of substrates such as resin coated photo base papers, canvas, vinyl and fine art papers. The short run posters we print ensure full lamination with top quality cold sheet laminate.
Are you interested in our services? Let
Superchrome
handle your next
short run poster printing
project. If you want to get more details regarding our poster printing short run services, you may contact us via e-mail or telephone.
Talk to our customer representatives for detailed information in
short run poster printing
contact us
020 7237 9333
or fax
020 7237 9444
or email
sales@superchrome.co.uk.
CONTACT SUPPORT
Every file that you upload will
be managed by an account
representative to ensure that
your order receives the
attention it needs.