Military Poster Print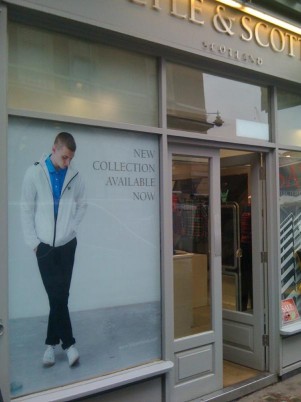 Military posters with inspirational quotes are great for promoting any national, civic and patriotic event.
Superchrome
, a reputable name in the field of poster printing, can provide exceptional military poster print services. We specialize in printing military posters for military, scriptural, historical, national and patriotic events and days. We can provide our customers with the right
military poster print
service that will truly reflect their support and patriotism in their particular military or national event. Our military posters are proven as real energizers for soldiers that can intensify and enkindle their spirit of patriotism and nationalism during various military activities and functions.
We at
Superchrome
provide
military poster print
services for various requirements of the military community. We have extensive capabilities to provide military posters for recruitment programs, regimental trainings and at times of war. With our extensive capabilities in printing techniques and procedures, we can accept all types of
military poster print
needs, regardless of size, shape or format. You can send your authentic military images or prints as digitals or scanned files. With our experience in reproducing prints in both color and black and white, we can transform them into captivating military poster prints.
We can provide
military poster print
services utilizing digital, inkjet or offset printing methods. We have professional printing staff and technicians who have considerable experience in producing excellent military posters prints using premium quality printing materials and highest quality pigment inks. We print military posters on materials such as canvas, fine art papers and other fabrics. Framing services are also available on request.
Superchrome
treasures an excellent collection of military posters in our in-house gallery, from which our customers can choose. These military posters are mainly based on military themes such as heroism, bravery, courage, dedication and patience. Our collections include WW1 posters, WW2 posters, propaganda posters, patriotic posters, military aircraft posters, military motivational posters, vintage military posters, vintage navy posters and aviation vintage posters. In addition, we have famous military paintings of battle scenes, tanks, aircraft and soldiers by eminent artists in our collection.
Please call us or send us an e-mail, if you have any questions or concerns about our military poster print services.
Are you interested in knowing more about our services in
military poster print
and other areas of specialization? Then visit our website
www.superchrome.co.uk
. Talk to our customer representatives for detailed information in
military poster print
Contact us
020 7237 9333
or fax
020 7237 9444 or email
sales@superchrome.co.uk.
CONTACT SUPPORT
Every file that you upload will
be managed by an account
representative to ensure that
your order receives the
attention it needs.