Poster Print Services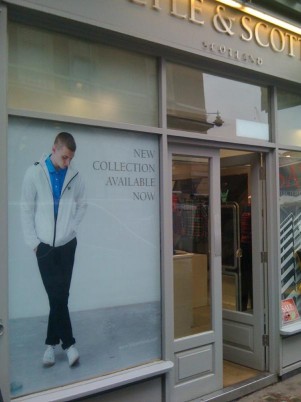 One of the premier large format digital printing companies,
Superchrome
has now for many years been providing excellent
poster print services
, that enjoy high demand. At Superchrome, we use advanced digital printing technologies to give our customers the most accurate and cost effective poster printing services. Posters act as top class advertisement tools, attracting customers and maintaining their interest.
Superchrome
poster print services are available for clients in the UK as well as overseas. Superchrome produces a variety of posters such as event posters, store posters, movie posters, festival posters, sports posters and music posters. We mainly use quality matt, satin and gloss papers for poster printing. You can avail of color and black and white
poster printing service
from Superchrome. We mainly use the full color or four color poster printing services, to create more attractive posters. We develop the posters according to customer requirements and we also collect clients' suggestions.
We use advanced printing technologies for the
poster printing services
and we also extend laser printing technologies. Our graphic designers and printing professionals are experts in their respective areas.
Superchrome
has a well-equipped picture gallery from which you can select appropriate pictures and graphics for your posters. We also accept your own photos and paintings if you have them. You can send them as e-mail attachments or upload them at our web site. Superchrome is known for completing poster printing within the prescribed time period.
We facilitate 24\7 customer care services.
Superchrome
gives its customers the added advantage of online
poster printing services
which enable customers to periodically check the progress of the work assigned to us. You can also suggest any improvements or changes you require.
Contact us at
Superchrome
for benefiting from one of the best
poster print services
. You can contact us over the phone, by e-mail or fax.
Talk to our customer representatives for detailed information in
poster printing services
Contact us
020 7237 9333
or fax
020 7237 9444
or email:
sales@superchrome.co.uk
.
CONTACT SUPPORT
Every file that you upload will
be managed by an account
representative to ensure that
your order receives the
attention it needs.