Cheap Poster Print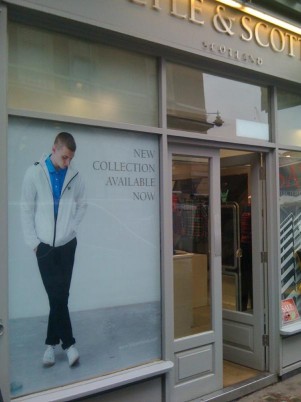 Wondering where to find
cheap poster prints
! Well, then your search ends here. Here at
Superchrome
, we would be most delighted to introduce you to
cheap poster print
s. With our amazing cheap poster prints, you get an opportunity to avail of our services that blend the characteristics of high quality and affordable prices, the exact combination you were in search of.
To ensure ultimate satisfaction of our prestigious clients, we provide cheap poster printing services.
Superchrome
cheap poster print
is the practical solution for those who need to accomplish their printing within a limited budget. We offer various kinds of poster prints including store posters, event posters, movie posters, music posters, sports posters, advertising posters, product posters and more. We are dedicated to producing poster prints by the most economical means, at the same time keeping the quality in mind. If you order
Superchrome
poster prints in bulk, you can buy them at an even cheaper price.
London Cheap Poster Print
Superchrome
has state-of-the-art, fast and efficient direct thermal printers with attached scanners to create bold and enlarged prints. We print
cheap poster print
s on paper of various thicknesses depending on your requirement. You can choose from white or color paper, coated/uncoated or glossy.
Our advanced printers and photo editing tools create quality prints with digital copying, color scanning and laser printing at low costs.
Superchrome
prints are simple, clear and neat and the printing job is done at comparatively good speed and with sharper image resolution.
Superchrome
products and services can be accessed online. It is easy to place orders for
cheap poster print
s through our web site. Just fill up the relevant form, giving all details. Our customer service desk is active 24 hours and you can talk to our representatives at any time convenient to you.
Are you interested in knowing more about our services in
cheap poster print
and other areas of specialization? Then visit our website www.superchrome.co.uk. Talk to our customer representatives for detailed information in
cheap poster print
. Contact us
020 7237 9333
or fax
020 7237 9444 or email
sales@superchrome.co.uk.
CONTACT SUPPORT
Every file that you upload will
be managed by an account
representative to ensure that
your order receives the
attention it needs.