Large Poster Print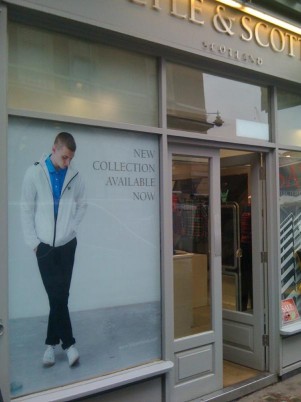 Superchrome
, a large format digital printing company in the UK, specializes in
large poster prints
. Large poster prints are effective advertisement tools that can highlight your products and services clearly and thereby bring about a boom in your sales. Large poster prints are also fine decorating options for the home and office. Large poster prints from
Superchrome
are available in all parts of the UK and overseas.
Avail of
Superchrome
's services for creating awesome, high resolution,
large poster print
s
from your own images or those chosen from us. We will create custom full color or black and white poster prints at competitive prices.
At
Superchrome
, we have advanced printing equipment such as high resolution lightjets and solvent-based inkjets to print your
large poster print
s
. We use high quality inks to give the large poster prints a longer life.
Superchrome
large poster prints are famed for their high clarity and brilliant color schemes.
large poster print
s
that we provide are extremely durable, weather resistant and are therefore suitable for outdoor use also.
large poster prints can be created on a range of materials such as inkjet paper, adhesive back vinyl, satin, cloth, canvas and photographic paper. To give the perfect finish to your large poster prints we have the best finishing and mounting options.
You can depend on
Superchrome
for customized large poster print solutions. We have online service to facilitate our customers, who can periodically check the progress of the work assigned. They can also give their own suggestions from time to time.
You are welcome to browse through our web site to acquaint yourselves with the wide range of our products and services. The easiest way to place an order is by filling up the order form we have made available at our web site. Alternately, you can contact us over the phone, send us an e-mail or fax.
CONTACT SUPPORT
Every file that you upload will
be managed by an account
representative to ensure that
your order receives the
attention it needs.