Large Poster Printing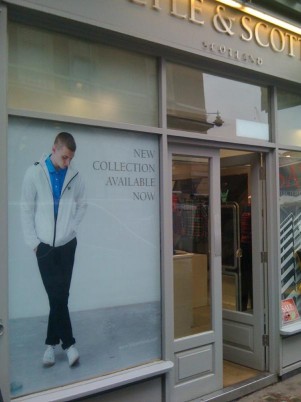 Do you need impressive large poster prints for your upcoming trade event? Trust Superchrome to do it for you. Recognized as a premier digital printing company in the UK,
Superchrome
has proven its expertise in
large poster printing
.
Large poster printing
is an eye catching solution for displaying or presenting an idea, company, product, service, or person.
Superchrome
's large poster prints are ideal for trade show exhibits, window placements, bulletin boards, business presentations, short term outdoor usages, and product releases.
At
Superchrome
, we can print high quality large posters for you. Be it digital, offset, large format, short run, custom or full color printing, we can carry out the printing costs at comparatively low prices. We offer
large poster printing
on variety of substrates or mediums such as photographic paper, satin, vinyl, cloth, or canvas. Depending on your needs, you can make a selection from a variety of materials and sizes. If you wish to have customized solutions for
large poster printing
, then enjoy the fantastic services that we make available at
Superchrome
.
We make use of the most advanced and latest in digital printing technology to accomplish your marketing goals. With our large poster printing capabilities, we can give your artwork the professional appearance as per your desire. High quality solvent-based inkjets or high resolution light jets are used for
large poster printing
. Large poster printing at
Superchrome
offers you many benefits such as high resolution, clarity, image quality, cost effectiveness, and fast turnaround times.
The knowledge and experience of our team in the
large poster printing
field assist us to give you superb quality products. We are able to serve our clients responsibly on time and within your budget. To know more about our
large poster printing
services, do navigate through our website. For further information and details, please contact us by forwarding an e-mail message, sending a fax message or through phone calls.
Are you interested in knowing more about our services in
large poster printing
and other areas of specialization? Then visit our website
www.superchrome.co.uk
. Talk to our customer representatives for detailed information in
large poster printing
Contact us
020 7237 9333
or fax
020 7237 9444 or email
sales@superchrome.co.uk.
CONTACT SUPPORT
Every file that you upload will
be managed by an account
representative to ensure that
your order receives the
attention it needs.