Music Poster Print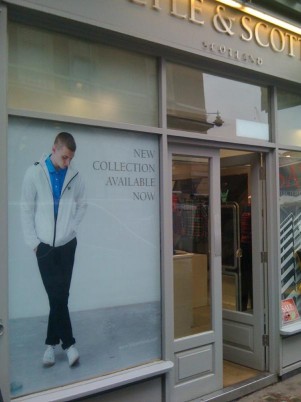 Music poster print
is an attractive and convenient method to promote CD and cassette tapes of the music industry.
Music poster print
s are well suited for decorative purposes. They can also be presented as great gifts for music buffs. If you are seeking for great music poster prints, then
Superchrome
can help you.
Superchrome
, one of the leading digital printing companies in the UK, offers a wide range of specialized services to clients within and outside the nation.
At
Superchrome
, we use the most advanced and latest in digital photo printing technology to accomplish your marketing objectives. By utilizing our state-of-the-art facilities, we can print music posters for every genre of music such as rap, pop, hip hop rock, band heavy, metal, punk, classical, or any other kind of music.
Music poster print
s look more effective when printed in full color. With our full color poster printing facilities, we can provide color printed pieces at the best prices.
We print music poster on a variety of substrates such as glossy papers, canvas banner, scrim vinyl, photobase and fabric. Based on your needs and taste, you can make a choice. We can provide customized solution for printing music poster in just the way you want it.
Our talented and highly experienced teams are dedicated to offering you the best possible quality and value. Faster turnaround times, high resolution, superior print quality, and low per-print prices are some of the benefits of music poster prints offered for you. If you want the poster print to be framed, we are here to do it for you.
Whatever may be your music poster printing need, we can offer music poster in various layouts and designs. To see how we can help with your current or future music poster printing requirements, visit our website. We are also available on the phone round the clock, to answer all your queries regarding
music poster print
.
Are you interested in knowing more about our services in
music poster print
and other areas of specialization? Then visit our website
www.superchrome.co.uk
. Talk to our customer representatives for detailed information in
music poster print
Contact us
020 7237 9333
or fax
020 7237 9444
or email:
sales@superchrome.co.uk
.
CONTACT SUPPORT
Every file that you upload will
be managed by an account
representative to ensure that
your order receives the
attention it needs.