Format Large Poster Printing
Format Large Poster Printing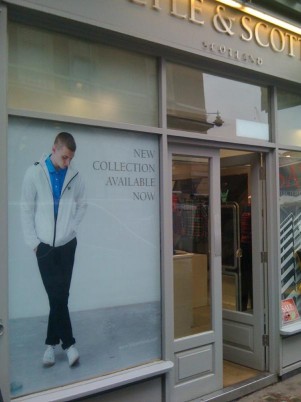 If you want to make a big impression or give life to your messages and projects through attention-grabbing posters, then we at
Superchrome
can provide you with right type of posters using our innovative large format poster printing capabilities. We are recognized as a highly-trusted large format digital printing company providing technologically-advanced digital
format large poster printing
solutions for a wide variety of promotional and publicity needs. Ours large format posters are proven to be highly effective in exhibitions, trade shows, presentations, in-store advertising, night clubs and general publicity purposes.
Posters are considered awesome tools for advertising, promotions and publicity. We at
Superchrome
help you to express your company's promotional and marketing message, promote an organizational event or meeting by providing the right color large format poster printing services. We welcome any type of
format large poster printing
orders. We have the capabilities to provide you with the appropriate large format posters you're looking for.
Our extensive large format poster printing capabilities can accommodate even the most demanding high-volume poster printing requirements. With our experience coupled with expertise and creativity, we can print posters quickly and affordably in any size and quantity on almost any material, utilizing the latest in digital color and printing technology. We offer a multitude of printing media to print your large format posters such as matte and gloss papers, fine art papers, canvas, poster wood, photo gloss, photo satin, wet adhesive-backed vinyl and fabrics.
We have a team of professionals, considerably experienced in the fields of editing, design, color correction and layout. They will assist you from conceptualization to completion of your
format large poster printing
requirements. In addition, large format posters can be enhanced with mounting and lamination upon request.
Whether you want to fully adorn your booth with colorful posters or you just need a simple poster, place your order at
Superchrome
right now stating your poster printing requirements. Please call us or send an e-mail to us if you have any questions or concerns about our format large poster printing.
Are you interested in knowing more about our services in
format large poster printing
and other areas of specialization? Then visit our website
www.superchrome.co.uk
. Talk to our customer representatives for detailed information in
format large poster printing
Contact us
020 7237 9333
or fax
020 7237 9444 or email
sales@superchrome.co.uk.
CONTACT SUPPORT
Every file that you upload will
be managed by an account
representative to ensure that
your order receives the
attention it needs.