VINYL LETTERING
What Is Vinyl Lettering?
Vinyl lettering
is a clever and cost effective way of applying custom wording quickly and easily to almost any surface.
Vinyl Lettering
allows anyone to design and make their own durable and professional looking signs for vehicles, windows and notice boards. It will not fade and is completely waterproof and weather resistant.
Vinyl lettering
is hard wearing and will last up to seven years.
How is vinyl lettering done?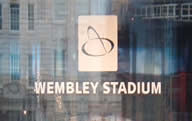 The required lettering or graphics are programmed by computer and cut by a plotter equipped with very sharp blades. Once the lettering has been cut, the unwanted vinyl is removed from the background silicon coated carrier sheet. The carrier sheet with the lettering is then covered with low-tack application tape. Applying
vinyl lettering
involves "picking up" the lettering by the application tape which is then peeled off the carrier sheet. The lettering can now be placed in position on any smooth non-porous surface and pressed down. Once the
vinyl lettering
is securely stuck to the surface, the application tape is peeled off.
Suitable surfaces
Vinyl lettering
will stick to any non porous surface and is commonly applied to metal, glass, gloss painted wood, plastic and PVC banner material.
Uses for vinyl lettering
Self adhesive pre-spaced vinyl lettering can be used to apply letters and company logos quickly with the minimum of effort to just about anything. Common applications include
Livery for company cars and delivery vans
Names on boats
shop windows and fascias
exhibition panels
signage
Superchrome vinyl lettering printing
Superchrome can supply ready spaced self adhesive vinyl lettering in a range of colours and fonts, perfect for creating signage and advertising materials for small businesses or for use at exhibitions. All our vinyl lettering is supplied in word form and comes complete on its own carrier tape for quick and easy application.
GRAPHIC FILE REVIEW
Every file that you upload will
be managed by an account
representative to ensure that
your order receives the
attention it needs.