CHRONOLIGHT
» Click here to View Related Links
WHAT IS CHRONOLIGHT ?
Chronolight is a double-side light box. Self-standing, highly transportable and on a minimal footprint, it is perfect for any retail environment. Set is easy; mounting the graphic panels takes a few seconds
They are a great way to get a customised stand design, particularly if you stand is a space only stand. Different configurations are available allowing creating rooms within the stand quickly and simply.
WHAT WE ARE OFFERING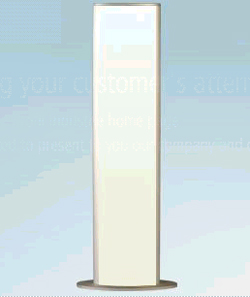 SPECIFICATION SHEET
Height:
157 cm
Width:
40 cm
Depth of Footprint:
28cm
Weight:
8.85kg
Materials:
gray stain anodized
Electrics:
58-watt neon strip
Price:
£230
Please note all systems are supplied with graphics. Artwork should be supplied print ready. Price are exclusive of Vat
For More information, Call
020 7237 9333
or Email:
sales@superchrome.co.uk
Exhibition Display
Banner Stands
CONTACT SUPPORT
Every file that you upload will be managed by an account representative to ensure that your
order receives the attention it needs.
Upload Your Artwork
Call Back Option

UK

020 7237 9333