MODULAR DISPLAY STANDS
» Click here to View Related Links
WHAT IS MODULAR DISPLAY STANDS ?
Modular display stands are a easy and affordable way to design a stand at a trade exhibition. Trade show stands are a fantastic way to present a new product, demonstrate its functionality and give customers the opportunity to touch and feel it. Modular display stands will enhance any product ranges and make sure potential customers are attracted on your stands.
Designing a stand, especially for the first time, is not easy and there are many things to keep in mind. The objectives for the participation at a trade show need to be clear to start with in order to be able to allocate the right budget. This budget should include the cost of booking the stand but also take into account the design of the stand as well as the furniture and point of sale displays. Modular display stands are the best solutions when designing a stand for the first time or when looking at taking part in more than one show, allowing you to design your area without having to spend thousands of pounds hiring a design company.
WHAT WE ARE OFFERING - Modular Exhibition Stands | Portable Modular Displays
Superchrome creates consistent, professionally designed modular display stands. We know how important a participation at a trade show stand is and how much investment is put into making the most of it. With its dedicated exhibition team, Superchrome provides exhibitors with a one stop shop for all their graphic requirements and stand layout, from consultation and design to the in-house production of prints and personalised furniture and accessories.
Designing a stand is all about capturing the attention of prospective buyers. At Superchrome, our design team is equipped with the knowledge and skills to create outstanding
modular exhibition stands
and
portable display stands
that will make you stand out from your competitors.
For More information, Call
020 7237 9333
or
Email:
sales@superchrome.co.uk
Call now
0207 237 9444
for all inquiries and quotes.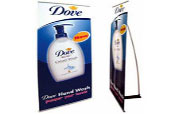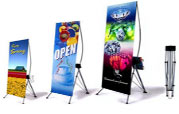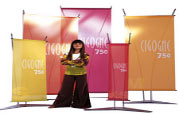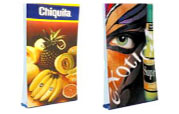 Exhibition Display
Banner Stands
CONTACT SUPPORT
Every file that you upload will be managed by an account representative to ensure that your
order receives the attention it needs.