CASE STUDIES
» Click here to View Related Links
RCA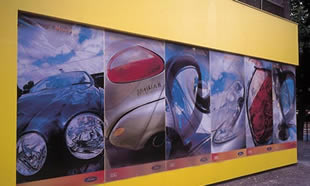 Moving to the next level
Two way flip ventricular panels 8' x 4' printed at high resolution using large format lenses. As you view each panel the image dissolve perfectly into new ones, making each display truly interactive.
Designed by Land Design and BCD
CONTACT SUPPORT
Every file that you upload will be managed by an account representative to ensure that your
order receives the attention it needs.