CASE STUDIES
» Click here to View Related Links
MILLENNIUM DOME BT WEBZONE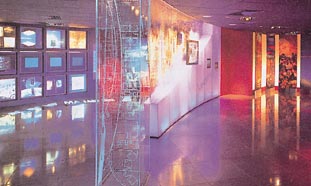 BT is the eye of the beholder
At the BT Webzone, Millennium Dome, we mounted acetate behind polycarbonate to form a graphic transparent floor. Translites mounted to polycarbonate and cut to shape to form vertical light boxes. Largest 3500x1200 mm.
Graphics and Environment Designed by Cobalt Consultancy
CONTACT SUPPORT
Every file that you upload will be managed by an account representative to ensure that your
order receives the attention it needs.