CASE STUDIES
» Click here to View Related Links
MILLENNIUM DOME PREVIEW CENTRE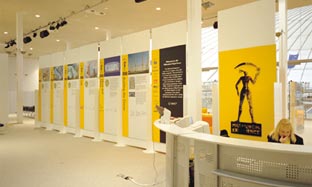 Superchrome in the Dome
Over 30 information panels tracing the history of the project from inception to present day for the new millennium experience company. There were the first ever graphics in the dome. And even upto 2.5m x 1.5m high resolution run outs with UV links printed onto paper and silver foil. Mounted, sealed and installed in the dome preview centre. Produced through a weekend and installed at night.
CONTACT SUPPORT
Every file that you upload will be managed by an account representative to ensure that your
order receives the attention it needs.