CASE STUDIES
» Click here to View Related Links
BG TECHNOLOGY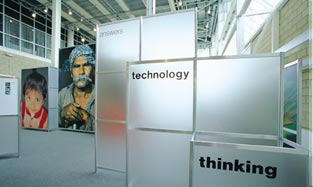 Big City, Bright Light Boxes Digital Printing. Photographic Results, Superchrome technology. Over 200 panels ( upto - 3m x 2m ) for the BG Technology headquarters in Lorougburgh. Photographic images were printed with new inkjet technology to a sharpness not previously attained. From Supplied Prints and trannies. Drum scans were output using UV inks and media mounted and floor sealed onto Foamex.
Designed by Atelier Works
CONTACT SUPPORT
Every file that you upload will be managed by an account representative to ensure that your
order receives the attention it needs.