CASE STUDIES
» Click here to View Related Links
AMERICAN AIR MUSEUM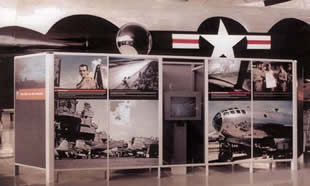 Built to last by Sir Norman Foster with graphics that won't fade by Superchrome for the American Air Museum in Duxford.
We scanned and output over 1500 high resolution UV inkjet panels, which were the mounted and sealed onto the frames.
Designed by Ridgeway Associates
CONTACT SUPPORT
Every file that you upload will be managed by an account representative to ensure that your
order receives the attention it needs.