Backdrop
Are you looking for a printed backdrop and an excellent choice of materials and designs? Superchrome offers a wide choice of materials for all your needs. We are a large format printing company, exhibition display manufacturers and suppliers. We offer a full customisation and planning service so that you can relax while we design, project manage and even deliver and install your backdrop.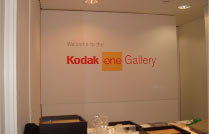 If you are looking for high quality and great customer services, you have found it with Superchrome.
What type of Backdrop do you need?
Are you looking for a stunning television backdrop or display? Are you producing a play and need a specially printed backdrop for your theatre? Choose a realistic, sharp and long lasting backdrop from Superchrome and receive it promptly. We work hard to meet your deadlines.
Exhibition
Trade Show
Sporting events
Theatre
Television
Dance Productions
Schools
Seminars
Custom orders e.g. Weddings
Superchrome Backdrop in Many Materials
Backdrops are lightweight, portable and easy to install. However, if you do not wish to install, we offer a delivery and installation service. We print on a variety of substrates including:
Canvas material
Vinyl
Mesh
Paper
Photographic paper
Backdrops come in all shapes and sizes, depending on the substrates chosen. We screen print onto canvas materials and other textiles. Therefore, if you have your own design, we will print it using high quality inks that will not fade under strong lighting. We also print using the latest HP technologies onto papers, banners and display boards. Choose a three-dimensional modular display board, buy a stand, halogen lighting and we will print your choice of design across the display backdrop. Each display is light and portable and comes with its own carry case. Use it for exhibitions and temporary backdrops for TV. Store and use again.
Alternatively, we print on large format vinyl, photo paper and mesh to create stunning, bright, durable backdrops.
Order a Backdrop from Superchrome today
Are you ready to order or would you prefer to speak to one of our graphic design team or customer services?
If you have any questions, please contact Superchrome in any of the following ways:
Superchrome is always happy to help with your order.
CONTACT SUPPORT
Every file that you upload will be managed by an account representative to ensure that your
order receives the attention it needs.