Digital Photo Poster Printing
Digital Photo Poster Printing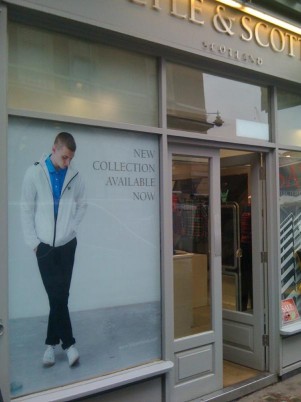 Superchrome is one of the leading suppliers of digital photo poster printing throughout London and the UK. Our London-based digital printing company has built an incredible reputation in the business as being a team you can rely on for high-quality, cost-effective and timely poster printing services and display solutions for all purposes.
The innovative printing and design technology we use in the production process gives each customer the best print quality possible. The printing and design specialists are also more than capable in guaranteeing a top notch product that has the vibrancy and quality to have a lasting effect for years to come.
Superchrome offers a digital photo poster printing service that goes beyond basic digital photo developing and enhances the quality and size of the original image to a level you may not have thought possible. Regardless of whether it is a cherished personal image or the photograph of a famous icon, the effect will be impressive.
There is a wide choice of digital photo poster printing substrates on offer as well as the choice in:
Finish
Size and shape
Special effects such as borders or backgrounds
Hanging options
Security laminates and mounting
London Digital Photo Poster Printing Services
The London digital photo poster printing services at Superchrome is available for a number of different purposes, including home and office interior design, advertising campaigns and event promotion. There is sure to be a solution for every customer, whether it is a family, small business or large corporation. Superchrome specialises in Backlit Poster Printing, Cheap Poster Printing, Colour Poster Printing, Custom Poster Printing and Laminated Poster Printing.
The comprehensive and professional services at Superchrome are only complemented by the great customer service provided. The team aim to be approachable and friendly and are always available for expert advice and guidance on the printing and design options. Furthermore, the services are affordable with a speedy turnaround time so that all types of budget and schedule restraints are met. The quoting is one hundred per cent accurate and deadlines are always met.
Large Format Digital Photo Poster Printing
If you would like to know more about our London digital photo poster printing services at Superchrome, the customer support team will be more than happy to assist you. For quotes or to discuss any project or ideas you have, please telephone 020 7237 9333 or email sales@superchrome.co.uk.
CONTACT SUPPORT
Every file that you upload will
be managed by an account
representative to ensure that
your order receives the
attention it needs.