MUSEUMS
» Click here to View Related Links
SOMERSET HOUSE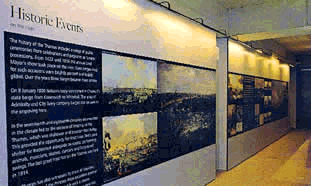 A pop-up display is a compact, lightweight, flexible and portable structure that can be extended from small to large to create an attractive framework. Easy and fast to assemble and install, either fully magnetic, with shelving and lighting or covered in fabric, pop-up displays add high impact to any exhibition stand.
Pop up displays are ideal for communication campaigns, in-store marketing, events, conferences, seminars. They are the most affordable communication tool for promoting a brand, a product or a service at a trade show creating an attractive display. The structure can be extended to fit any area.
CONTACT SUPPORT
Every file that you upload will be managed by an account representative to ensure that your
order receives the attention it needs.