A3 Poster Printing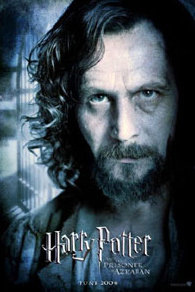 The A3 poster printing services offered by London-based company Superchrome has a winning combination of top quality, versatility and affordability. As a pioneer in the digital printing industry, Superchrome continues to provide professional yet economical poster printing services to individual and business customers throughout the UK.
Superchrome has the ability to print posters in numerous standard and customised sizes, with A3 poster printing services being among the most popular due to its incredible flexibility. Poster prints in this particular size are efficient display tools that are suitable for an extensive range of purposes. A3 posters (297 mm × 420 mm) can emphasise products, services and events in a successful light with maximum exposure. A3 posters may be used to promote conferences, private parties, exhibitions, sales and a number of other events. They can also be used as an artistic tool to improve the ambiance of your home or office.
The A3 poster printing services at Superchrome is able to be fully customised. While customers do have the option of selecting a pre-designed template, the personalised design service allows for a comprehensive choice in:
Materials (photographic paper, cloth, vinyl, canvas)
Colours and graphics
Fonts and text
Finishes (gloss, stain, matt)
Special effects
Security measures (weatherproofing, anti-graffiti laminates)
London A3 Poster Printing Services
The team at Superchrome have the formal qualifications as well as practical design and printing experience, so you can rest easy knowing that your design is in the hands of experts who know what they are doing. Customer service is a priority within the company, so the team will always happily help you through the printing process and offer friendly guidance.
Superchrome uses only the best digital printing technologies so you can rest easy knowing that the printing is professional, yet still economical. The team at Superchrome always strive to make their A3 poster printing (297 mm × 420 mm) services suitable to budget and schedule constraints and for that reason all deadlines and quotes are met. On the whole, it is an efficient service you can rely on.
London Large Format Full Colour A3 Posters
To take advantage of the eye-catching A3 posters (297 mm × 420 mm) and cost-effective A3 poster printing services by Superchrome then get in touch with the team today to discuss your ideas further. Please telephone 020 7237 9333 or email sales@superchrome.co.uk at your earliest convenience. Superchrome looks forward to hearing from you!
CONTACT SUPPORT
Every file that you upload will
be managed by an account
representative to ensure that
your order receives the
attention it needs.