Printing to Canvas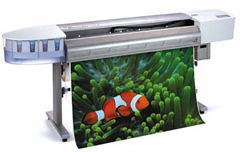 Recognized as a supreme large format digital printing company,
Superchrome
in the UK, is dedicated to offering timely and cost-effective canvas printing as well as canvas stretching and mounting services to clients all over the world. Our guiding principle at Superchrome is to pay specific attention to your special requirements of
printing to canvas
, and thereby guarantee superior quality result over and over again.
Superchrome
canvas printing includes an array of canvas prints like giclee canvas prints, fine art prints, photo canvas prints, vintage canvas prints, abstract canvas prints, contemporary canvas prints, digital canvas prints and more. You can also select from a variety of canvas like whitish canvas, yellowish canvas, matte canvas, satin canvas and glossy canvas of any required size. We print onto high-quality artist grade canvas featuring 100% pure cotton (340gsm) ideal for inkjet printing; with long lasting light-fast and waterproof pigment-based inks.
For utmost protection, each and every print is heat-sealed, laminated, hand-stretched, and custom framed with durable wooden bars. For gallery mounting canvas prints, we can also perform special gallery wrapping over the sides of the frames. Thus our canvas prints possess extra durability and permanency.
Printed on Canvas + Seal
Plus Design: £95
Discount Prices
Canvas Prints
x1
x4
x10
A2: 420x594mm, 16.5x23.5"
£ 48
£ 154
£ 296
A1: 594x841mm, 23.5x33.25"
£ 65
£ 214
£382
A0: 841x1189mm, 33.2x46.8"
£ 74
£ 235
£ 441
2A0: 1189x1682mm, 46.8x66.4"
£ 144
£ 488
£ 1080
20x30", 508x762mm
£ 68
£ 218
£ 380
30x40", 762x1016mm
£ 76
£ 239
£ 451
60x40", 1016x1524mm
£ 85
£ 265
£ 518
Canvas Prints Stretched (Frames)
x1
x4
x10
2A0 (1189 x 1682)
£ 288
£ 976
£ 2160
AO (841 x 1189)
£ 145
£ 492
£ 1090
A1 (594 x 841)
£ 98
£ 336
£ 780
A2 (420 x 594)
£ 75
£ 252
£ 600
A3 (297 x 420)
£ 55
£ 192
£ 440
A4 (210 x 297)
£ 30
£ 104
£ 230
You can either choose your favorite canvas prints from our rich gallery collection or we can transform your treasured photos or children's artwork into canvas. We can also add effects, new color designs or a gentle background to make your photos livelier than they look now. Furthermore, we can also render photo restoration and image enhancement services like removal of red-eye or a date stamp before
printing to canvas
. We can offer the exact reproductions of the original one, capturing the innate beauty of the original including the similar vibrant and sharp color and texture.
You can place your orders by phone, fax or e-mail. We invite you to interact with us online, send us a mail, give us a call or have a live chat with us. Your ideas and criticism are wholeheartedly welcome.
CONTACT SUPPORT
Every file that you upload will
be managed by an account
representative to ensure that
your order receives the
attention it needs.