Printing Canvas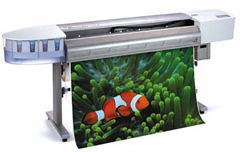 Canvas printing has become a popular choice for various photo and artwork reproductions.
Printing on canvas
gives you a chance to transform your most memorable photos and artworks into unique pieces of art. As canvas prints have the authentic look and feel of the original prints, demand for canvas prints is growing day by day. Here at
Superchrome
, we can help you to transform your favorite photos and artworks into fine canvas prints. We are a highly reputable large format digital printing company, widely known for our high quality, reliable and affordable display and exhibition products and solutions.
As a recognized provider of various canvas printing solutions, we specialize in canvas printing, canvas stretching, canvas mounting, canvas framing and canvas art transfer services. Our canvas printing services are highly beneficial for self-publishing artists, photographers, interior designers, architects and other creative people.
At
Superchrome
, we have an experienced and creative team of art canvas printing staff who can expertly handle any type of canvas printing project. They have great expertise in giclee canvas printing techniques as well. We use the latest in digital, inkjet and offset printing technology to deliver the highest quality canvas printing services. We have HP 5500, Encad 850 wide format printers and other latest generation printing and scanning equipment for providing the highest quality detail, color vibrancy and clarity for all our art canvas print projects.
Printed on Canvas + Seal
Plus Design: £95
Discount Prices
Canvas Prints
x1
x4
x10
A2: 420x594mm, 16.5x23.5"
£ 48
£ 154
£ 296
A1: 594x841mm, 23.5x33.25"
£ 65
£ 214
£382
A0: 841x1189mm, 33.2x46.8"
£ 74
£ 235
£ 441
2A0: 1189x1682mm, 46.8x66.4"
£ 144
£ 488
£ 1080
20x30", 508x762mm
£ 68
£ 218
£ 380
30x40", 762x1016mm
£ 76
£ 239
£ 451
60x40", 1016x1524mm
£ 85
£ 265
£ 518
Canvas Prints Stretched (Frames)
x1
x4
x10
2A0 (1189 x 1682)
£ 288
£ 976
£ 2160
AO (841 x 1189)
£ 145
£ 492
£ 1090
A1 (594 x 841)
£ 98
£ 336
£ 780
A2 (420 x 594)
£ 75
£ 252
£ 600
A3 (297 x 420)
£ 55
£ 192
£ 440
A4 (210 x 297)
£ 30
£ 104
£ 230
At
Superchrome
, we use different grades of canvas for
printing canvas
photos and artworks. We can print your photos or artwork on superior quality artist grade canvas in many sizes such as A4, A3, A2, A1, A0 and 2A0. We use only scratch resistant, archival grade inks, ensuring high levels of image quality and print permanence. We can also transform your photo canvas to black and white or sepia colors. Our art canvas prints are available in matte, gloss or semi-gloss finish.
We can deliver the finished art canvas prints as framed, unframed or stretched. We can also provide lamination services on request, for added protection and enhanced look. We can provide photo reprints, enlargements, edge effects and digital painting options as part of our canvas printing services. If you are interested in our
canvas printing
services, please contact us via e-mail or telephone. ??
Contact us at
020 7237 9333
or fax
020 7237 9444
or email sales@superchrome.co.uk. Our experienced personnel would be able to guide you appropriately.
CONTACT SUPPORT
Every file that you upload will
be managed by an account
representative to ensure that
your order receives the
attention it needs.