Print Picture on Canvas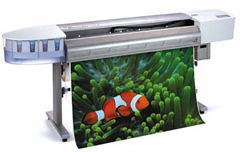 Are you looking for a reliable and trustworthy company to print your favorite picture on canvas? Then you have come to the right place at
Superchrome
. We are a premier digital printing company in the UK, making available a wide range of services. We serve many clients in the fields of advertising, publishing, and marketing through our printing services. Our
print picture on canvas
service is one of the specialized services, noted for its superior quality and timely delivery.
Here at
Superchrome
, we can provide you with the best possible canvas picture prints. You may be a person looking for canvas prints for decorating your rooms. Or, you want the prints to give as gifts to your beloved ones on their special occasions. Whatever may be the occasion and requirements, you can make a good selection from Superchrome's unique picture prints on canvas. We make use of high quality ultra violet resistant inks for printing purposes. Our canvas material is available in different formats and sizes to choose from. We shape our canvas according to the picture sizes. We also do giclee canvas printing.
Printed on Canvas + Seal
Plus Design: £95
Discount Prices
Canvas Prints
x1
x4
x10
A2: 420x594mm, 16.5x23.5"
£ 48
£ 154
£ 296
A1: 594x841mm, 23.5x33.25"
£ 65
£ 214
£382
A0: 841x1189mm, 33.2x46.8"
£ 74
£ 235
£ 441
2A0: 1189x1682mm, 46.8x66.4"
£ 144
£ 488
£ 1080
20x30", 508x762mm
£ 68
£ 218
£ 380
30x40", 762x1016mm
£ 76
£ 239
£ 451
60x40", 1016x1524mm
£ 85
£ 265
£ 518
Canvas Prints Stretched (Frames)
x1
x4
x10
2A0 (1189 x 1682)
£ 288
£ 976
£ 2160
AO (841 x 1189)
£ 145
£ 492
£ 1090
A1 (594 x 841)
£ 98
£ 336
£ 780
A2 (420 x 594)
£ 75
£ 252
£ 600
A3 (297 x 420)
£ 55
£ 192
£ 440
A4 (210 x 297)
£ 30
£ 104
£ 230
At
Superchrome
, we have our own online picture gallery with a vast collection of pictures ranging from classic images, designs, and patterns to modern and contemporary images and photographs. You can select pictures from our online gallery or supply us your own picture. If you have your own pictures, we combine our expertise along with your imagination to transform them into unique canvas prints. To print your pictures on canvas, send them to us through e-mail or any other convenient means. We will carry out the necessary changes required and send you the modified pictures for your approval before we start the printing work for you. Once printing is over, we deliver you the prints immediately within the specified time frame. And the amount we charge is reasonable and affordable.
Our prints are delivered bubble wrapped if stretched and sent by Royal Mail. Contact us for quotes. We assure a fast turn over time of just two to three days. Our high quality canvas prints are very competitively priced.
If you would like to know more about our
print picture on canvas service
, any of the projects shown or if you want to discuss any project you have coming up then contact us
020 7237 9333
or fax
020 7237 9444
or email sales@superchrome.co.uk. Our experienced personnel would be able to guide you appropriately.
CONTACT SUPPORT
Every file that you upload will
be managed by an account
representative to ensure that
your order receives the
attention it needs.